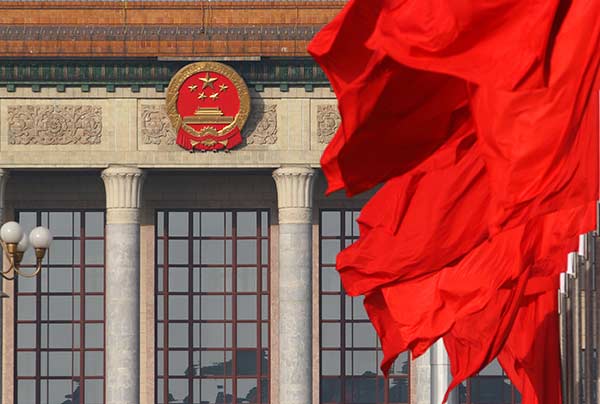 his year's two sessions, which open this week, are especially important.
An extra item will be on the agenda-the proposed 13th Five-Year Plan (2016-20) for the nation's social and economic progress, which will be submitted to legislators for approval.
This is on top of hearing Premier Li Keqiang's Government Work Report on accomplishments in the past year and on what the government aims to achieve this year, including the closely watched GDP growth target.
The sessions begin on Thursday, with the annual gathering of political advisers from the National Committee of the Chinese People's Political Consultative Conference, followed on Saturday by the annual session of the National People's Congress, the top legislature.
Government officials have already announced that the new Five-Year Plan will guide the country's transition. It will not only avert problems arising from the global financial crisis, but also place China-in per capita terms-on the threshold of being among the world's high-income nations.
How will this be achieved and how is the country expected to contribute to global development in the meantime?
In the run-up to the two sessions, China Daily asked its reporters based in different parts of the world to seek opinions from academics, diplomats and the business community.
Experts say they are looking forward to a bigger slice of the Chinese market, but also to more rule of law and fairness, more openness and cooperation with different parts of the world, increased environmental protection, and more support for developing countries.
Many expectations have been voiced from different quarters.
As the second-largest economy, China is expected to take on more responsibilities and to do more for its partners.
What will the country's response be? Find out from our reports from the two sessions in the next two weeks.
  来源: China Daily 2016-02-29
责任编辑: tracyliu