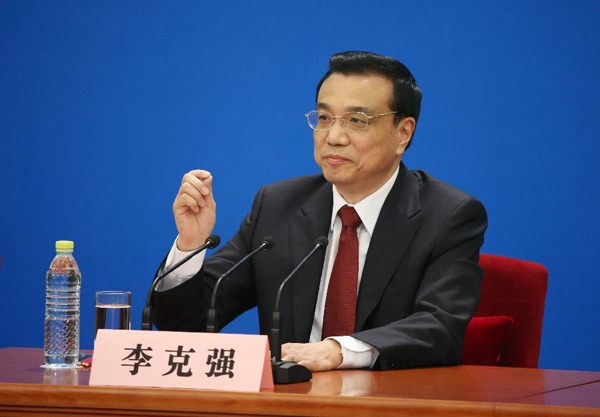 Chinese Premier Li Keqiang speaks at a press conference after the closing meeting of the first session of the 12th National People's Congress (NPC) at the Great Hall of the People in Beijing, capital of China, March 17, 2013. Chinese Premier Li Keqiang and Vice Premiers Zhang Gaoli, Liu Yandong, Wang Yang and Ma Kai met the press and answered questions here on Sunday. (Xinhua/Chen Jianli)
Chinese Premier Li Keqiang said Sunday that more opportunities in trade and investment between China and the United States might emerge in the years to come.
Li, at a press conference, cited the rapid growth in the bilateral trade volume from only 1 billion U.S. dollars three decades ago to more than 500 billion U.S. dollars last year.
"I don't believe conflicts between big powers are inevitable," Li said. "Shared interests often override their disputes."