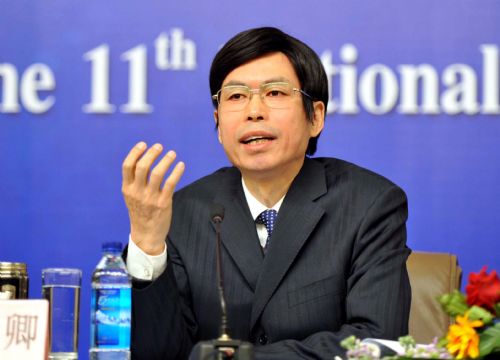 Fang Aiqin, minister assistant of the Ministry of Commerce(MOFCOM), speaks during a press conference on "Activating Circulation and Promoting consumption" held on the sidelines of the Third Session of the 11th National People's Congress in Beijing, China, March 13, 2010. (Xinhua/Ma Yan)
Consumption is expected to contribute more to China's economic growth this year, Fang Aiqing, assistant commerce minister, said Saturday.
"We are confident that consumption will play a bigger role in pushing economic growth this year, but the exact rate of its contribution to gross domestic product (GDP) will depend on the development of investment and foreign trade," Fang said at a press conference on the sidelines of the country's parliament annual session.
China will spend more efforts to promote consumption this year, he said. The measures will include maintaining the subsidized programs of home appliance and auto purchase for farmers and home appliances replacement policies, and improving distribution network in rural areas.
Consumption contributed 4.6 percentage points in the country's 8.7-percent GDP growth last year, investment accounted for 8 percentage points while exports subtracted 3.9 percentage points.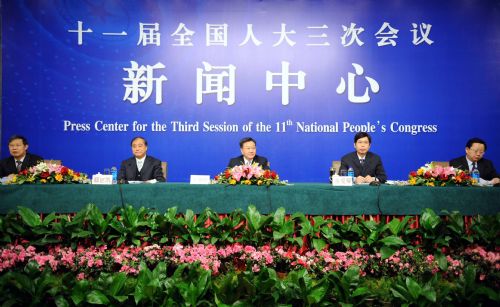 A press conference on "Activating Circulation and Promoting consumption" is held on the sidelines of the Third Session of the 11th National People's Congress in Beijing, China, March 13, 2010. (Xinhua/Ma Yan)