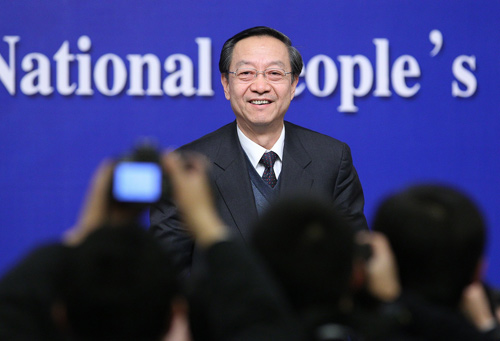 Li Yizhong, Minister of Industry and Information Technology, smiles during a press conference on "The Upgrade of Industrial Structure and The Development of Small and Medium-sized Enterprises in China" held on the sidelines of the Third Session of the 11th National People's Congress in Beijing, capital of China, March 12, 2010. (Xinhua/Xing Guangli)
    China's Internet environment is open and administered in line with the country's laws, Li Yizhong, minister of industry and information technology, said Friday.
Li made the remarks in response to a question about Google's planning withdraw from China at a press conference on the sidelines of the annual session of the National People's Congress, the country's top legislature.