Delegates from the fifth Asia-Europe Parliamentary Partnership Meeting (ASEP), which is being held in Beijing, expressed on Thursday their fervent hope and good wishes for 2008 Beijing Olympic Games at the occasion of the 50-day countdown to the games.
British MP John Whittingdale, chairman of Culture, Media and Sport Committee of the House of Commons of the UK, said the Olympic Games are the world's greatest sporting event.
"We in England, obviously, are looking at Beijing very closely because we will take over from you as the next host country. Two days ago I met with some British athletes, they are looking forward very much to the Games, and we are hopeful that we will do well."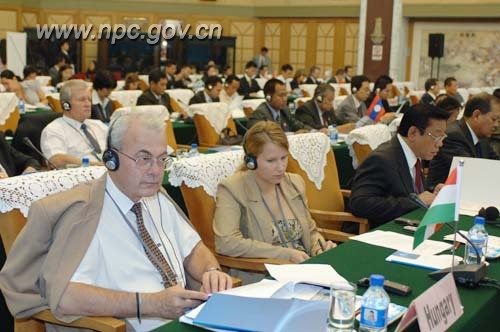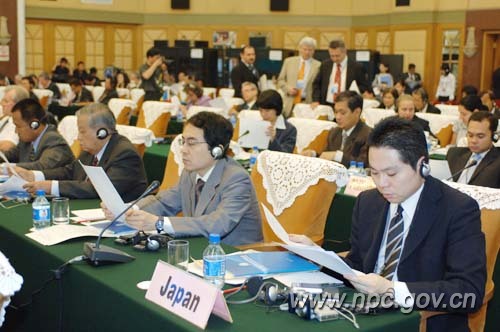 Vu Viet Ngoan, vice-chairman of the Economic Committee of Vietnamese National Assembly, said "As an Asian, I am very proud for China to host such a grand gathering. Through the media, I understand that China has been well prepared for the Olympic Games and I very much hope that I will come to Beijing again to witness this great event."
Yiannakis K. Thoma from Cyprus said "I believe the Beijing Olympic Games will be as remarkable as the history of the Olympic Games, I believe that the Beijing Olympic Organizing Committee will spare no effort to host successful Olympic Games."
Leenor Coutinho, vice president of foreign affairs community in Portuguese parliament, said, "I believe it will be an important event in which the athletes from all over the world will compete fairly with the spirit of Olympics."
Jose Ramon Beloki Guerra from Spanish Parliament said "To successfully organize the 29th Olympic Games will be a great achievement for China. For all participants, it is very important to achieve excellent results with fair competition."
Claude BIRRAUX, chairman of the French Parliamentary Office for Scientific and Technological Assessment believes Olympic Games is a great event involving both competition and friendship, which provides a platform for more open exchanges and understanding between different countries.
According to the meeting arrangements, delegates will visit some Olympic venues such as the National Stadium, nicknamed "Bird's Nest" and National Aquatics Center, also knows as "Water Cube" Friday afternoon.