Delegates attending the fifth Asia-Europe Parliamentary Partnership Meeting (ASEP) urged the Asian and European countries to strengthen cooperation in solving the energy issue and curb the current economic crisis.
The energy issue "is a challenge for all of us; it affects every one of us equally," said British MP John Whittingdale during an interview with Xinhuanet Thursday.
"I think that there is a certain amount of speculation taking place which is forcing up the price," Whittingdale added.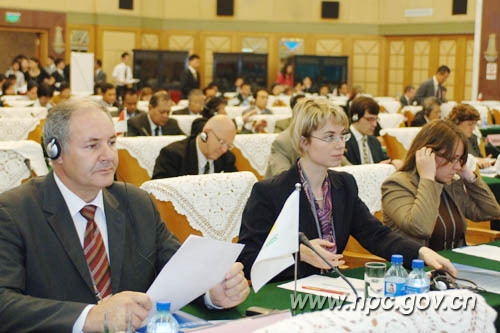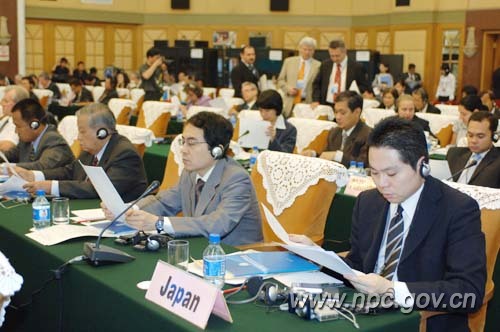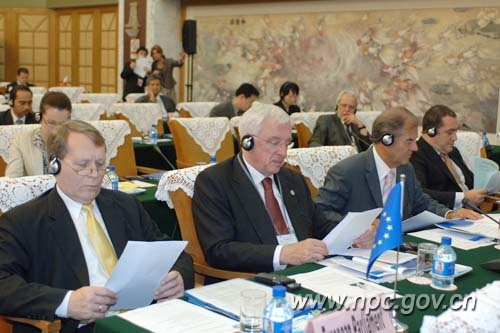 Moreover, he said, the demand for oil has increased sharply and the resources are running low. "So we need to work together to try to find the alternatives for energy in the future."
"Vietnam is facing a crisis of inflation," said Vu Viet Ngoan, vice-chairman of the Economic Committee of Vietnamese National Assembly, as prices of oil and rice have risen sharply "though many reasons may have caused this situation."
Vu said, "No matter what reasons are, every membership country of the ASEP should take positive measures to deal with it."
Vu also called on all participants at the meeting to make a well-developed plan to reduce or contain inflation, saying, "Otherwise this situation in many countries will have a negative impact on their economies."
Mohamad Oemar, Minister of the Indonesian Embassy in China, pointed out, "In the process of globalization, Asian and European countries, particularly developing ones, are still facing many difficulties."
"I think in addressing poverty, strengthening cooperation and promoting cultural exchanges, these countries should further consultation within the ASEP," he added.
Speaking of the energy issue, he said, it is a common one that all countries are facing, particularly Indonesia and China, as developing ones, are working very hard to find a better solution.
"Of course, this issue can't be solved by any single country, it needs all nations to work together to find a long-term effective approach.
On the current food prices, he said, "the increase in food prices, particularly in rice prices, is a global issue, which requires concerted efforts from countries between Asia and Europe, not just only depending on the existing market mechanism and global financial and trading system."
"The energy resources will be exhausted one day," warned Claude Birraux, chairman of the French Parliamentary Office for Scientific and Technological Assessment.
"Therefore, both Asia and Europe should carry out large-scale cooperation in diverse areas, such as exploring new technologies for new energy," Birraux said.
Agreeing with his French counterpart, Jose Ramon Beloki Guerra from the Spanish Parliament said the energy crisis certainly has affected the whole mankind.
"Countries all over the world are facing the issue of sustainable development, therefore, to establish a sustainable development mechanism is an task for them all!"
The fifth ASEP meeting is held in Beijing from June 18 to 20.
ASEP, initiated in 1996, holds regular meetings every two years in Asia and Europe in turn. The organization is aimed at enhancing understanding between Asia and Europe through increased dialogues among their parliaments.